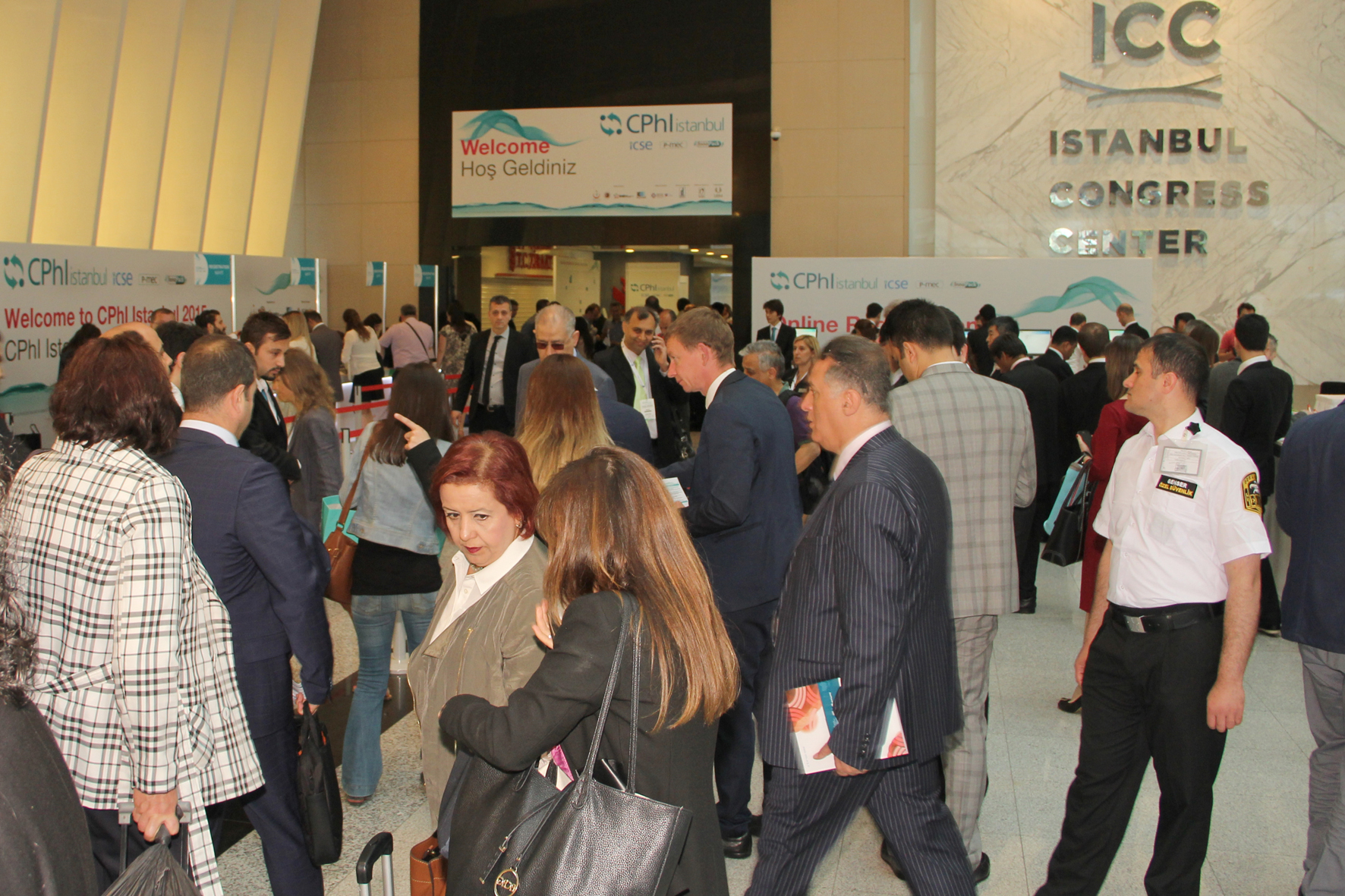 For the fourth consecutive year, Istanbul will host the most important pharma gathering in the region for you to meet suppliers, as well as to build new partnerships and gather insight on the market.
CPhI Istanbul, and its co-located events, bring together local Turkish and regional drug manufacturers with global suppliers of raw materials, machinery, packaging solutions and contract services. The event gathers over 200 exhibitors and attracts more than 4,000 attendees from the region looking for suppliers and manufacturing partners to bring cost-competitive pharmaceuticals to their individual markets.
This year's expo will give you access to the entire pharmaceutical supply chain via these co-located shows:
CPhI: for pharmaceutical ingredients
ICSE: for contract manufacturing and services
P-MEC: for pharmaceutical machinery, technology and equipment
InnoPack: for pharmaceutical packaging and drug delivery systems
The show is heavily supported by the Ministry of Health (Turkish Medicines and Medical Devices Agency) and the Pharmaceutical Manufacturers Association of Turkey (IEIS) – highlighting the integral role it is playing in stimulating regional growth. In total, the event is forecasted to attract over 4,200 attendees and over 200 exhibitors, with attendance from regional heavyweights such as DEVA, BD, Koçak Farma…
Turkey is already established as the regional pharmaceutical hub, and having experienced the fastest growth rate in the OECD – averaging 6.7% per year from 2011-2018 – it is positioned to emerge as a top ten global healthcare economy by 2023. Key to this transformation is CPhI Istanbul, which will run a high level conference in parallel to the exhibition – specifically designed to provide vital market information, key growth opportunities, and create new strategic alliances to ensure future business success.
The Turkish pharma market has an end-user spend of US $9.1 billion and is already the seventh largest in Europe, with around 80 production facilities, 20,000 employees and direct access to the pharma markets of the Middle East and North Africa. As a result, CPhI Istanbul has seen rapid growth and has cemented its role as the key event for pharmaceutical solution suppliers from across Turkey, the Balkans, the Middle East and North Africa, and South East Europe.
Another factor contributing to rising international interest is that the Turkish pharma market still relies heavily on imports, representing 50% of the total industry output. However, a critical consideration for international suppliers looking at market entry is access to robust business intelligence to inform better decisions about the right opportunities to pursue.
CPhI Istanbul is helping disseminate this market knowledge through its Bio conference (a paid conference). The inaugural Bio Conference Istanbul 2017 is the 'Bio-Leaders' Destination'!

A three days Conference and Exhibition taking place alongside CPhI Istanbul Exhibition and covering the latest trends and developments in Biologics, Biosimilars and Biobetters. With support from the local government, the Bio Conference is the only event in the region to deliver critical insights needed to navigate the evolving regulatory, strategic and technical landscape on this rapidly developing market. The program includes a series of thought provoking presentations, interactive panel discussions and dedicated networking opportunities, helping the delegates to understand this complex and exciting market.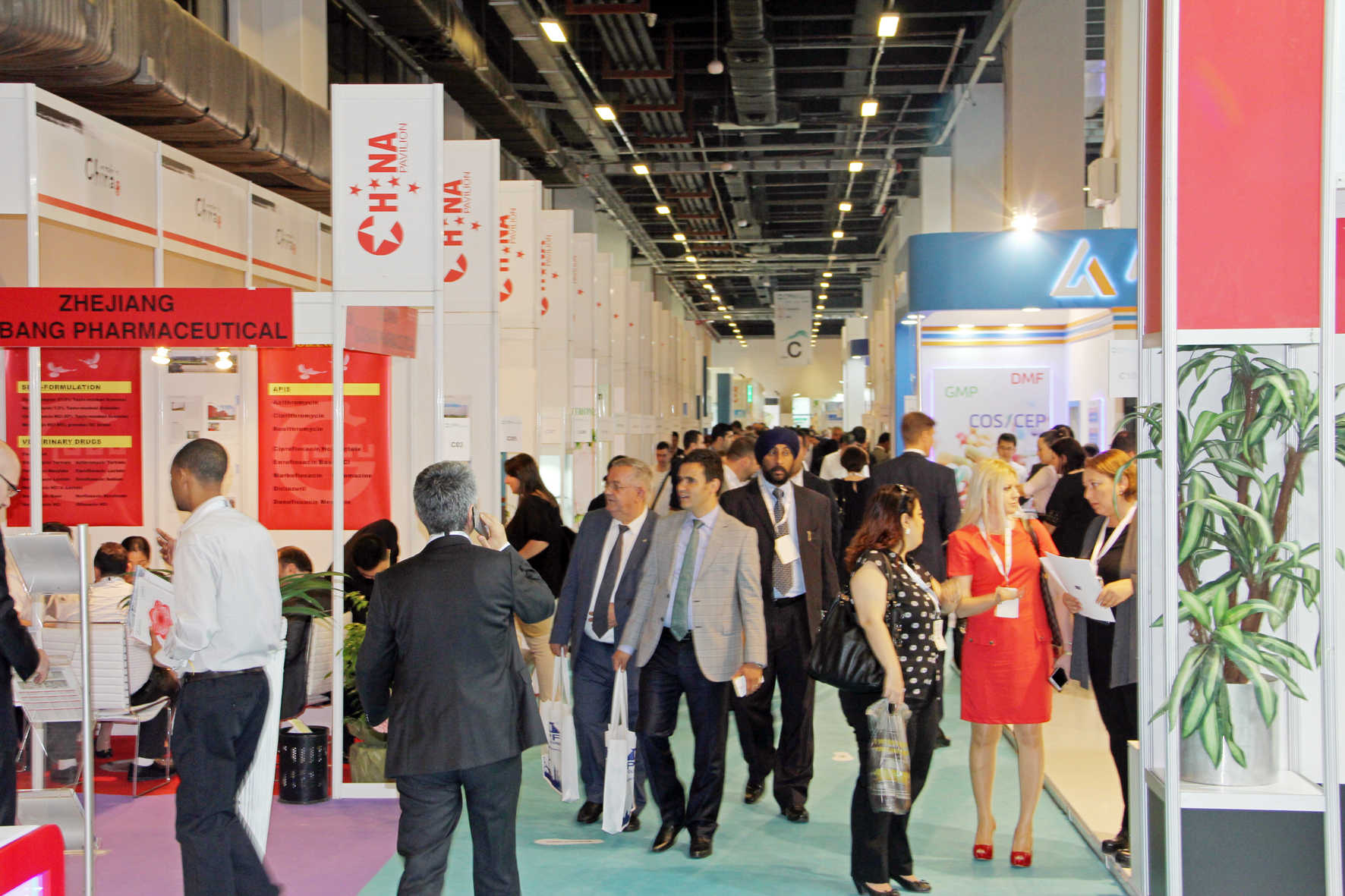 Other highlights at CPhI Istanbul 2017 include:
For the second time, CPhI's eponymous Matchmaking Programme comes to Istanbul –complimentary to all attendees – this programme provides the opportunity to actively target the companies that best match individual business needs. It includes a dedicated area solely designated to hosting meetings and allows attendees to pre-plan their schedules and make the most productive use of business opportunities.
CPhI Istanbul is also a part of the Hosted Buyers Programme from the Turkish Ministry of Economy, which allows for the costs of eligible buyers to be covered by the Turkish Government.
C-Summit, supported by Fortune Turkey Magazine, gathers the leading CEO's in the Pharma industry to discuss key issues in the market. This high level summit will take place on the show floor, with discussions centered on how to establish long-term partnerships in Eurasia, market advantages and limitations, as well as the road map for next five years in the region.
Finally, the Women's Networking Breakfast will feature a panel discussion on "Breaking the Glass Ceiling" and is designed to support networking and further empower female executives as business leaders in pharma.
Gala Night: This is a great networking event for all pharma professionals. During the gala event, the awards of 2017 will be presented.
To register online and learn more about CPhI Istanbul visit:
http://www.cphi.com/istanbul/